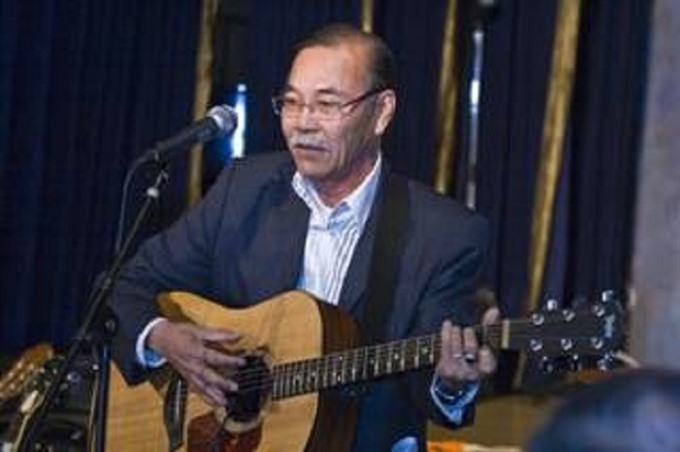 Composer Trần Quang Lộc performed when his health was better. Now under treatment at Bình Dân Hospital in HCM City, he says he is moved by friends and fellow artists' compassion. — Photo courtesy from Greater Hoàng Trọng family blog
Viet Nam News
HCM CITY — Pop music composer Trần Quang Lộc is known across Việt Nam for having written one of the most heart-wrenching songs about Hà Nội — without ever having set foot in the city.
Is it you, Hà Nội Autumn? joins the long list of romantic songs about Hà Nội, autumn in Hà Nội or both. Lộc's lyrics, melodies and mood perfectly capture the feeling of the season in the capital city. Even Hanoians can't tell that he writes only from his imagination and books and poetry he has read.
Lộc's remarkable skill however, have not brought him financial comforts. Thanks to the country's weak intellectual property rights system, composers and songwriters typically receive only modest income from their work. The singers who perform their songs are usually much more financially successful.
For Lộc, this difference has become both his horror and salvation. Doctors recently discovered a tumour in his lungs, requiring him to undergo costly medical treatment that strained his budget.
Thanks to the generosity of someone who made fame and fortune from performing his songs, however, he is able to battle the illness and financial crunch. Singer Thu Phương, who became successful performing his songs, sent him VNĐ100 million (US$4,400) to cover medical costs.
Phương, who is now living in California, USA, is known for performing songs like Về Đây Nghe Em (Please Return!) and Có Phải Em Mùa Thu Hà Nội (Is it You – Hà Nội Autumn?)
Lộc and his wife are in a difficult situation and live on a meagre income from the copyright of his songs. He has been suffering from bladder cancer for three years and has not been able to afford proper treatment. The tumour marked a new escalation in the disease.
Phương returned to the United States after performing in HCM City on November 30. She found out about the composer's situation and called her agent in Việt Nam to send the composer the money she received from the show.
"I'm really moved at the support from Phương and other friends," Lộc said, "I feel as if I were in a dream. Poet Nguyễn Thái Dương calls me often, while the Tình Thơ Foundation, run by poets Lâm Xuân Thi and Hồ Thi Ca, sent me some money. Their sympathy for me is so comforting."
Lộc, who was born in 1945 in the central province of Quảng Trị, has composed some 600 songs and hopes to hold a show featuring his own songs.
Lộc will have to undergo surgery to remove the tumour from his lungs. The surgery and treatment for his bladder cancer are estimated to cost VNĐ150 million, which surpasses his income. — VNS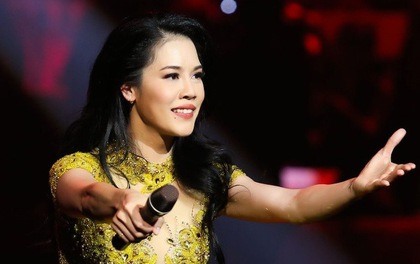 One of Thu Phương's big hits was Có phải em mùa thu Hà Nội by Trần Quang Lộc. — Photo courtesy of kenh14.vn
Nguồn: vietnamnews.vn