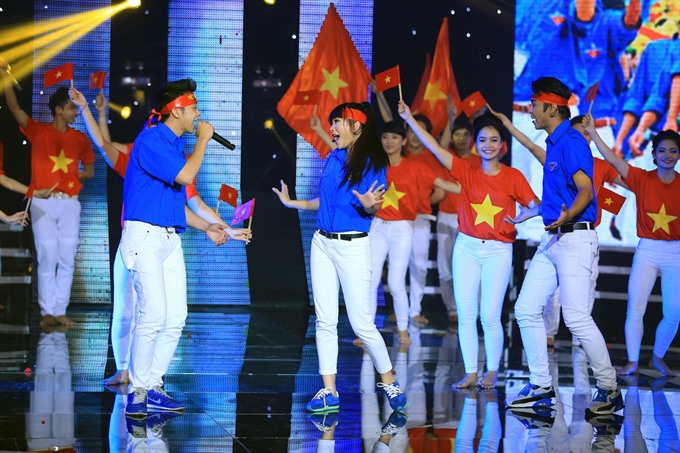 Sing to win: Young singers will perform at Tiếng Hát Công Nhân (Voice of Workers), a music contest launched by HCM City Labour Union and its partners for young migrant labourers in industrial parks and export processing zones. — Photo kmedia
Viet Nam News
HCM CITY — A music contest, Tiếng Hát Công Nhân (Voice of Workers), for young labourers working in southern provinces will open this week.
The event is part of the cultural activities launched by the HCM City Labour Union and its partners to celebrate Christmas and New Year.
Male and female workers aged between 18 and 35 who work in industrial parks and export processing zones are encouraged to take part.
Selective and semi-final rounds will take place on December 9, 10 and 14, in Bà Rịa- Vũng Tàu, Bình Dương and Đồng Nai provinces.
The 15 best singers will receive free training offered by a group of talented musicians and composers before going to the final round.
They will perform two songs, one of their own choosing and the other selected by the jury.
"I signed to sing at Tiếng Hát Công Nhân. My manager and colleagues gave me big support," said Nguyễn Thị Thảo My, a migrant worker at a garment factory in Đồng Nai Province's Biên Hòa Industrial Park.
"For the selective round, I will sing Bài Hát Cho Anh (A Song for You), a ballad written and composed by Đức Trí. I hope I will be one of the contest's finalists," said the 19-year-old from Nghệ An Province.
A representative of the contest's organising boad said "Through the contest, we wanted to encourage young workers to show off their love and talent for music. We also hope people pay more attention to the lives of poor and migrant labourers, who work hard but have no chance to enjoy entertainment."
The contest's final night is expected to take place on December 23 at The V Show Club in HCM City. Its website is www.tienghatcongnhan.com. — VNS
Nguồn: vietnamnews.vn